E-Newsletter
Crisis Resources for U.S. Citizens in Israel
Washington, October 10, 2023
Dear Friend,
As the Representative of one of the largest Jewish populations in the country, it is unsurprising—but no less gut-wrenching—that so many constituents have personal connections to someone who was killed, injured, or kidnapped as a result of the violence unfolding in Israel right now. My office is working with both the U.S. and Israeli governments to help those who need it, and I wanted to share with you resources you should be aware of.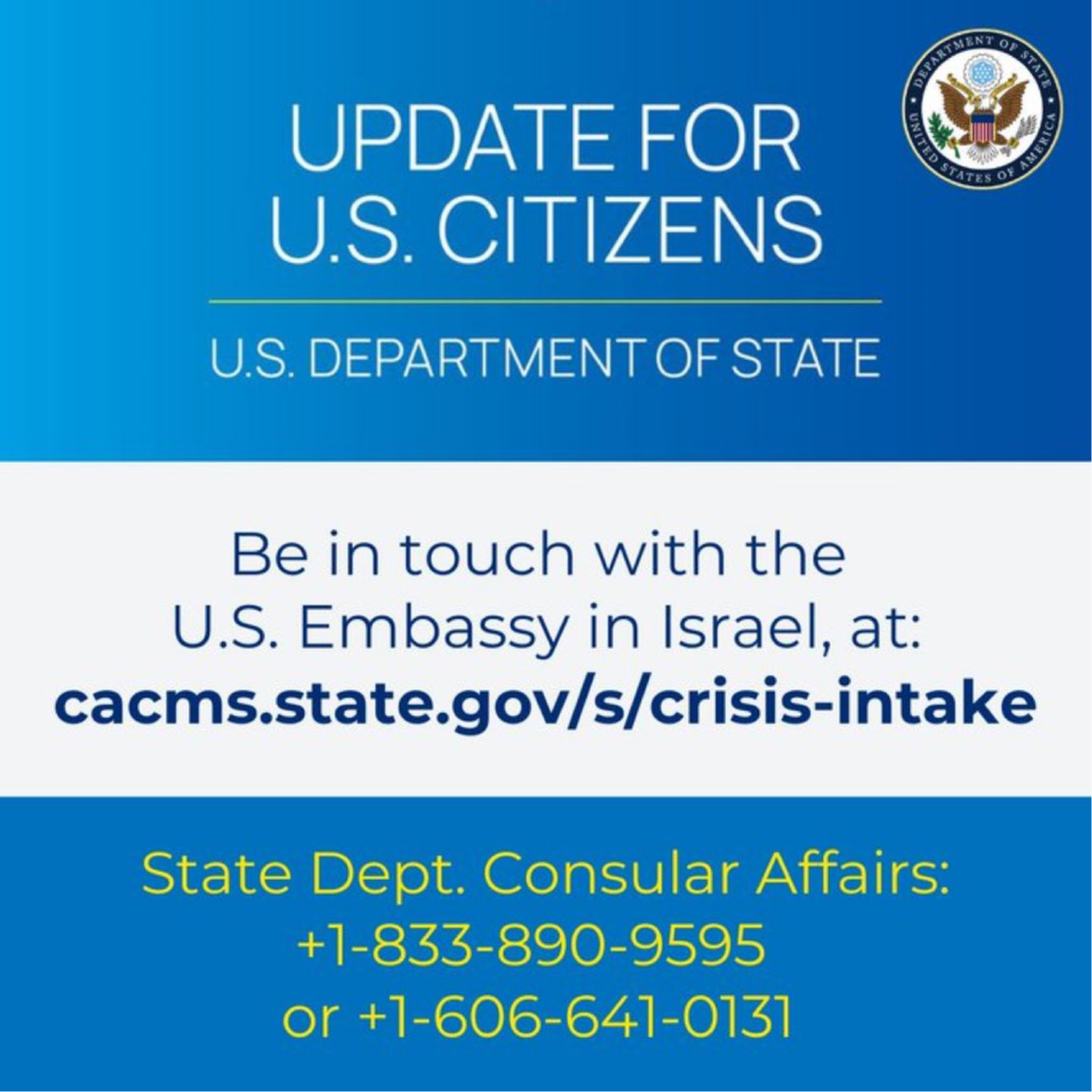 If you or a someone you know must be evacuated from Israel, you can complete the U.S. State Department's crisis intake form here to receive assistance: cacms.state.gov/s/crisis-intake
You can reach the U.S. Department of Consular Affairs by phone at +1-833-890-9595 or +1-606-641-0131.

After contacting the State Department, I encourage you to connect with my office by filling this form so my casework team can assist as well.


---
As the most senior Jewish Member of Congress, I'm committed to working alongside my outstanding Jewish colleagues in Congress and partners in the U.S. administration and the Israeli government in ensuring a unity of purpose in helping Israel defend itself against Hamas. In the wake of the attacks on Saturday, my Jewish colleagues and I issued the following statement, reaffirming our commitment to the U.S. Israel relationship: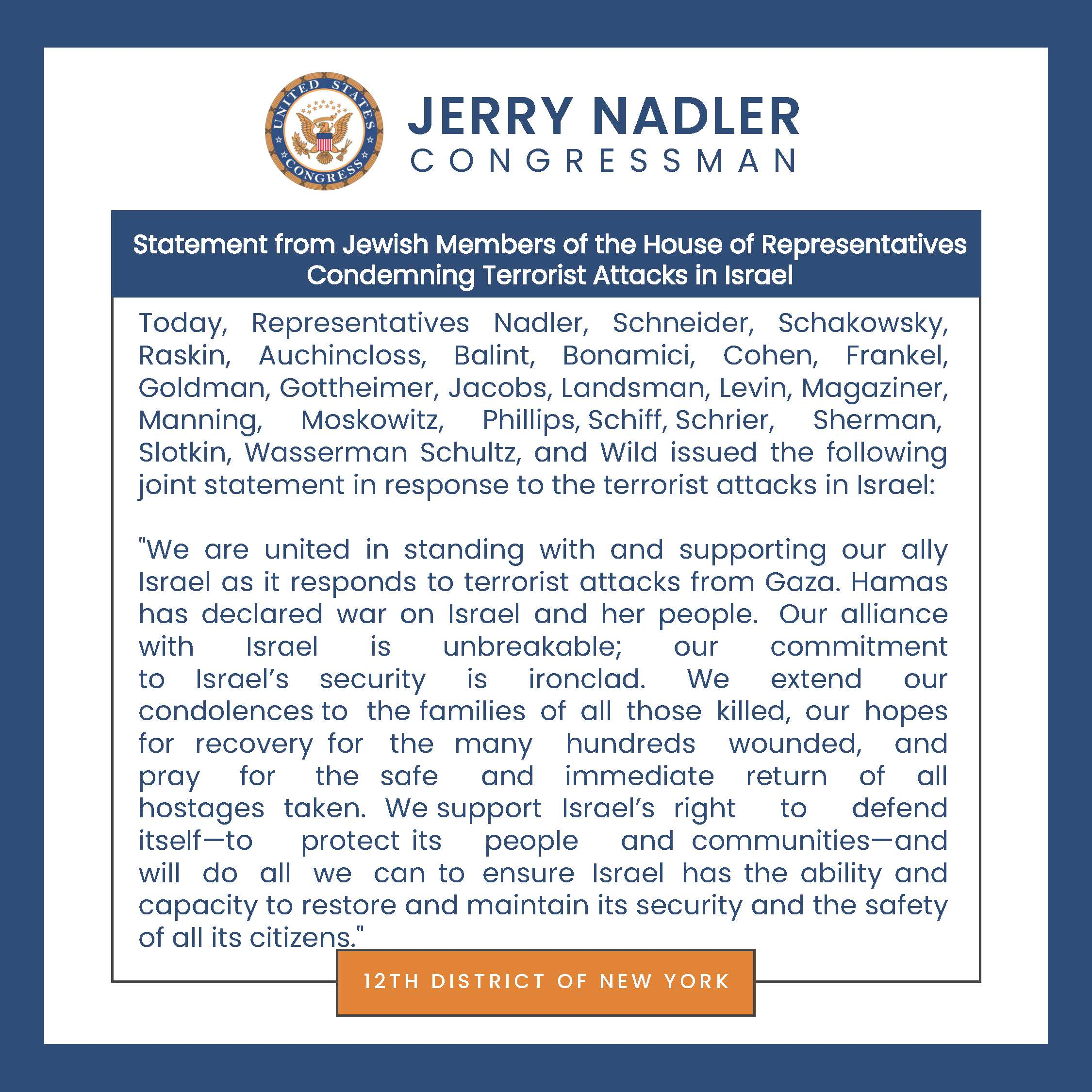 President Biden has already announced U.S. military resources are en route to Israel, but Congress must act immediately to meet Israel's urgent requests for aid. However, with the House currently without a Speaker, we are unable to pass legislation until House conservatives come to a consensus on a new leader. The Senate can still act-- and it is my hope they will swiftly approve the pending nomination for U.S. Ambassador to Israel and end the hold on over 300 military nominations, including including top officers who would command U.S. forces in the Middle East.
---
I hope you find this update on my work for you helpful. As the war in Israel continues to unfold, I'll continue to provide updates in real time on my X page, formerly known as Twitter. To receive more email updates like these, click here to sign up. If I can be of assistance with a federal issue or any other matter of concern, please email me here or call one of my offices listed below.
Sincerely,

Jerrold Nadler
Member of Congress