E-Newsletter
New York is Enjoying a Golden Age of Transit Investment and Expansion
Washington, November 7, 2023
New York is Enjoying a Golden Age of Transit Investment and Expansion


Dear Friends,
Thanks to the Bipartisan Infrastructure Law, we now have a once in a generation opportunity to transform travel throughout the Northeast Corridor. Over the past week, I've been announcing billions of dollars in federal support for projects including the Gateway Tunnel, the Second Avenue Subway Phase II, and more. I'm proud of my work in Congress to deliver this funding to modernize and expand transit service for New Yorkers.
---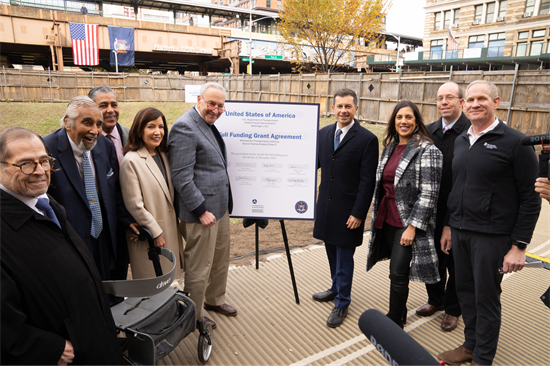 When Secretary of Transportation Pete Buttigieg is in town, New Yorkers know that means federal infrastructure dollars are coming their way! I was a vocal proponent and champion of building Phase I of the Second Avenue Subway from 63rd Street up to 96th Street.
Now, with a $3.4 billion in a full funding grant agreement in place, the future extension to 125th Street is assured, eliminating a longstanding transit desert while building new connections to Metro-North and the 4, 5, and 6 trains. This will ultimately reduce congestion on the Lexington Avenue Line, meaning faster travel times on the East Side for all riders on the 4, 5, 6 and 2nd Avenue Q train.
---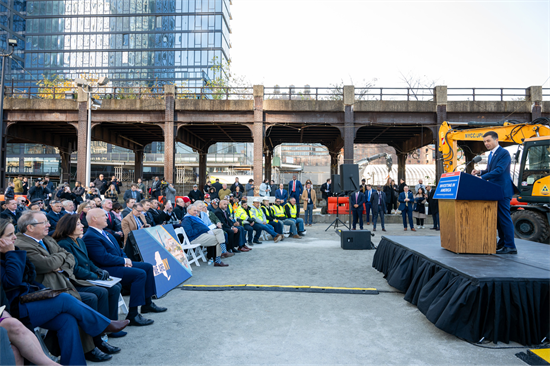 The Hudson Tunnel Project is the most important transportation infrastructure project in the country, and after years of delays during the previous administration, the Gateway program is moving full speed ahead! Last week marked the start of construction on the Hudson Yards Concrete Casing and with$3.8 billion on the way, we are a major step closer to expanding reliability, resiliency and redundancy on the most heavily used passenger rail line in the country.
Also included in this funding announcement is $1.64 billion to connect Metro-North to Penn Station and $1.26 billion to renew the East River Tunnels to Penn Station, creating new connections and capacity for transit throughout the Tri-State Area.
---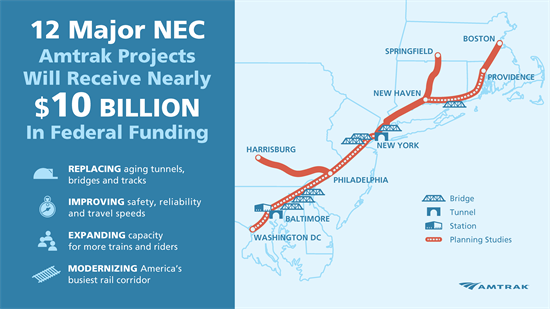 This transportation renaissance isn't just limited to New York. Throughout the Northeast Corridor, a total of $16 billion—with nearly 10 billion directly to Amtrak—has been awarded to improve service and reliability on the rails.
Unfortunately, conservatives are working to cut Amtrak funding by $1.5 billion in their current transportation funding proposal, meaning stalled progress on critical improvements, longer wait times, and less reliable service. I'll keep fighting to expand service, build capacity and strengthen climate resiliency for the transit we all depend on.
---
I hope you find this update on my work for you helpful. To receive more updates like these, click here to sign up. If I can be of assistance with a federal issue or any other matter of concern, please email me here or call one of my offices listed below.

Sincerely,

Jerrold Nadler
Member of Congress