E-Newsletter
Getting Results for New Yorkers
Washington, February 17, 2023
Dear Friends,

This past month, I've been busy in both New York and Washington, where President Biden gave his State of the Union Address, I held meetings with both the Mayor and Governor, and continued my fight to lower taxes for the middle-class. In New York, I've been making important announcements on funding I'm bringing back to the City while standing up to the scourge of anti-Semitism.
As the Dean of New York's Congressional Delegation, I welcomed Governor Kathy Hochul to DC on February 8th for a bipartisan discussion on how Congress can best partner with the State to advance affordable housing and projects like the Gateway Tunnel that will directly make a difference in the lives of all New Yorkers.
The same day, I sat down with Mayor Eric Adams to focus on how federal partners can best support the City as it works to provide shelter for incoming asylum seekers.
Later in the week, I joined bipartisan lawmakers in renewing our fight to restore the full state and local tax (SALT) deduction. Eliminating the $10K SALT limitation is an issue of fairness, as middle-class Americans in New York and other progressive states risk being taxed twice on the same income.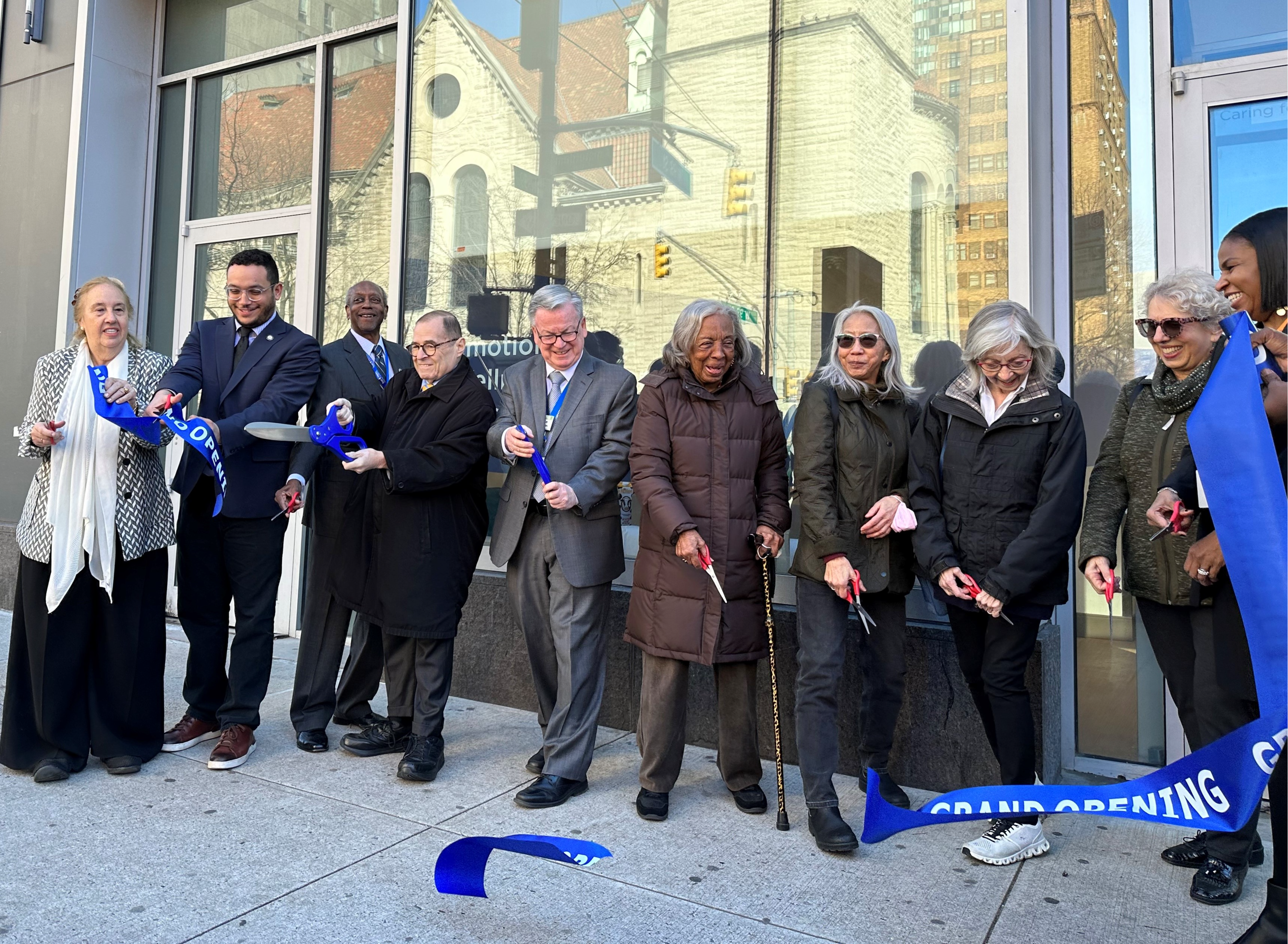 Back in New York, I was proud to attend Ryan Health's ribbon cutting of their new Emotional Wellness Center on the Upper West Side. Last year, I secured over $2 million in funding for the construction of this new space, which will increase access to mental health services for the 50,000 low-income, medically underserved patients Ryan Health serves each year.
On the Upper East Side, I connected with the Moise Safra Center community and our local elected officials to send a strong, united message that anti-Semitism has no place in our city and recommit to fighting against the surge of anti-Semitic rhetoric and violence.
In the Garment District, Governor Hochul and I announced $4.5 million in funding from the NY Forward Program. This funding will jumpstart the transformation of the neighborhood as it attracts new economic opportunities beyond the apparel industry and will improve quality of life and safety for residents and tourists alike.
I hope you find this update on my work for you helpful. To receive more updates like these, click here to sign up. If I can ever be of assistance with a federal issue or any other matter of concern, please contact me by email at nadler.house.gov/contact or call one of my offices listed below.
Sincerely,

Jerrold Nadler
Member of Congress