E-Newsletter
Celebrating the 50th Anniversary of the Stonewall Uprising
Washington, July 18, 2019
Celebrating the 50th Anniversary of the Stonewall Uprising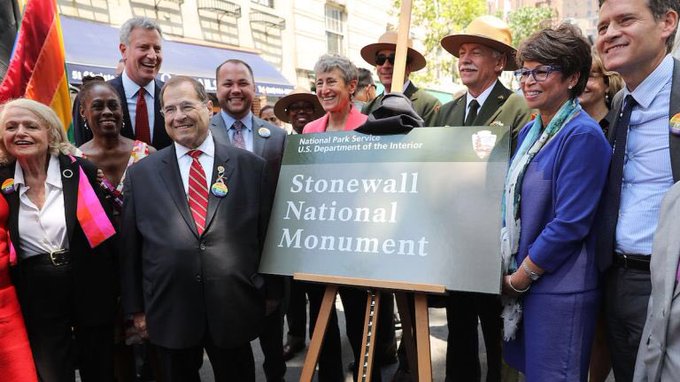 Rep. Nadler sponsored legislation to establish Stonewall National Monument, the first national monument dedicated to LGBT history.
In celebration of Pride Month, I proudly joined Representative Deb Haaland (D-NM) and Senator Tammy Baldwin (D-WI) in introducing a resolution to recognize the 50th Anniversary of the Stonewall Uprising, which was the spark that ignited the movement for LGBT civil rights that continues to burn around the world today. Last month, on the 50th anniversary of the Stonewall riots, I walked alongside millions of people from around the world in celebration of NYC Pride. I believe Congress has a duty to pass the Equality Act and explicitly prohibit discrimination against the LGBT community once and for all. I remain inspired by the brave individuals who stood up at Stonewall, and will continue to do all I can to ensure the LGBT community achieves full equality.
Protecting NYC Students from Lead Contamination
I was extremely troubled after an investigation revealed substantial levels of lead contamination inside several elementary schools in New York City. As summer school and other activities are set to begin, it is critical that our children not be exposed to hazardous conditions, especially when the intent of their participation in summer programs is to enrich their academic potential. I am proud to join with fellow NYC lawmakers in demanding the NYC Department of Education (DOE) and Department of Health (DOH) immediately test lead levels in NYC schools that will be open for summer programs, and to publicize their findings widely. Families deserve to know that their children are attending schools that are safe and lead-free.
Holding Customs and Border Patrol Accountable
Rep. Nadler announced the Judiciary Committee will investigate a new disturbing report about a secret Facebook page of Border Patrol agents.
A report released by ProPublica last week exposed a secret Facebook page where current and former Border Patrol agents shared racist and misogynistic content about migrants and Members of Congress. The remarks posted on the Facebook page were vile, and I believe that U.S. Customs and Border Protection (CBP) cannot and should not tolerate such grotesque behavior. Following this news, I sent a letter with my fellow NYC Members to Acting Commissioner Kevin McAleenan calling for answers on what steps CBP is taking to address this situation.
This week, the House Judiciary Committee held a hearing to investigate this disturbing report and reports of the shocking conditions migrants are facing in detention centers because of the family separation policy. That we would treat any human being this way is, in my view, unconscionable. To watch the full hearing with the Department of Homeland Security Office of Inspector General, please click here.
Remembering 9/11 First Responder Luis Alvarez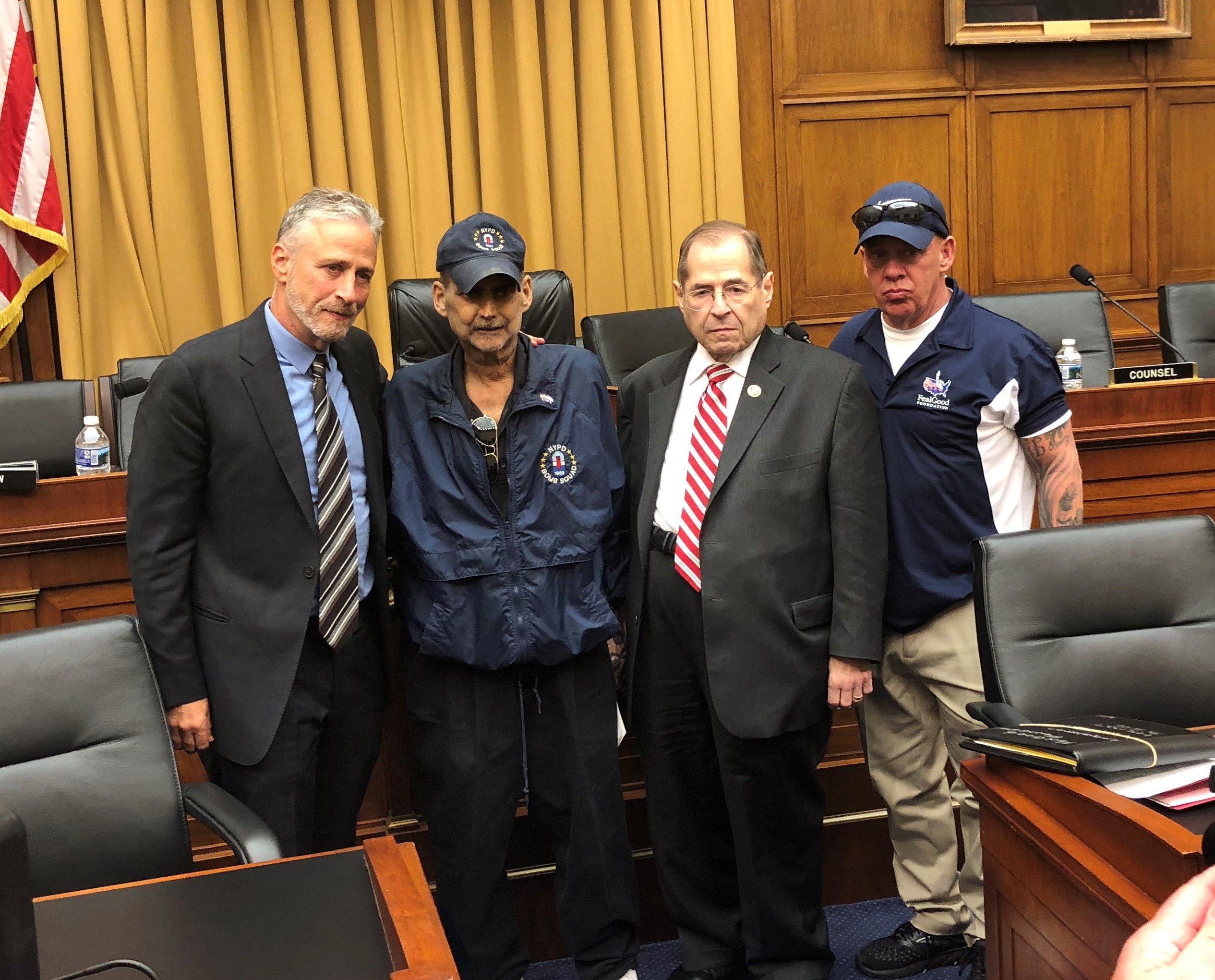 Rep. Nadler, along with Detective Luis Alvarez, following his testimony before the Judiciary Committee on the need to reauthorize the 9/11 VCF.
I was deeply saddened to hear the news that NYPD Detective and 9/11 responder Luis Alvarez passed away after his long battle with cancer. Detective Alvarez dedicated his life to protecting others and advocating on behalf of those ailing after the attacks. Last month, he testified at hearing before the House Judiciary Committee on the need to fully fund the 9/11 Victim Compensation Fund (VCF). Congress must do right by Luis and the tens of thousands of other 9/11 first responders and survivors by permanently renewing the 9/11 VCF.